What is Your Bakery Trying to Achieve?
Of the many desired outcomes that your bakery may have, here are just a few that may be similar to your own:
1. Reducing the quantity of product giveaway.

- The variation in quantity of ingredients included, from product to product, can and does result in unnecessary giveaway. Reducing variation and establishing greater production accuracy will prevent profit loss.
2. Optimizing your throughput during production.
- You know the areas of your production line where there is the potential for slowdowns. Optimize those processes for greater operations and maintenance routines to ensure you're striking the balance between quality and quantity.
3. Preventing waste by eliminating variability in rise.
- When your baked products rise too much, that excess needs to be trimmed. These trimmings represent wasted product. Fortunately, preventing variability in rise (and, by virtue, waste resulting from excessive rise) can be easily accomplished by reducing the margin of variability in rise.
4. Minimizing energy costs.

- Eliminating deviation in energy usage while producing your products and creating a more consistent application of resources will allow your team to more accurately forecast optimal energy costs and reduce unnecessary and costly energy consumption.
These goals represent the success or failure of your operation and the innovation you are able to create within your industry.
How TwinThread Supports Your Team in Realizing These Goals
You need a predictive software that connects fast, favors your experts, and delivers the key insights they need to make impactful improvements. Some of the methods our cloud-based platform applies are:
Predictive Quality: ensure comprehensive control over what is going into your products. Whether it's the ingredients that make up your product or the quantity of product you wish to package, TwinThread's analytical approach allows your experts to be far more accurate with what is included - preventing unnecessary ingredient inclusion and giveaway.
Predictive Throughput: no matter what stage of production your product is currently at within your bakery, our software empowers your problem-solvers to continually improve and innovate the methods they employ to balance quality and speed. This means your production process is constantly achieving greater levels of efficiency in getting more product out the door. Our throughput application allows experts to better understand the dynamics of your lines. This empowers them to identify optimal strategies for cleaning-in-place (CIP), preventing unplanned downtime and unwanted build-up that could slow production.
Predictive Asset Reliability: having a piece of equipment go down really throws a spanner in the works and takes a toll on your entire production line. Fortunately, with your machines connected to TwinThread, unplanned downtime will become a thing of the past - as your experts will have the information necessary to understand whether machinery is running optimally, and when it's best to schedule maintenance - preventing unexpected or out-of-the-blue breakdowns.
Predictive Energy Efficiency: accomplishing all of the above while maintaining the most optimal energy footprint possible is how you establish your operation as the leader in your organization or industry. TwinThread will show your experts where unnecessary amounts of energy are being expended, so they may tweak the process to use less of those valuable resources. These actionable insights allow you to run your line in the most profitable way possible.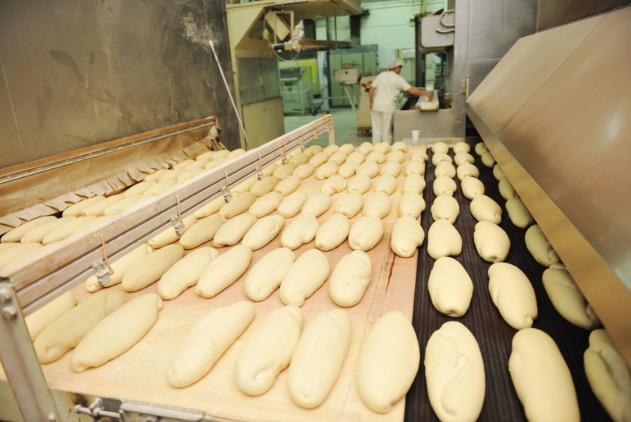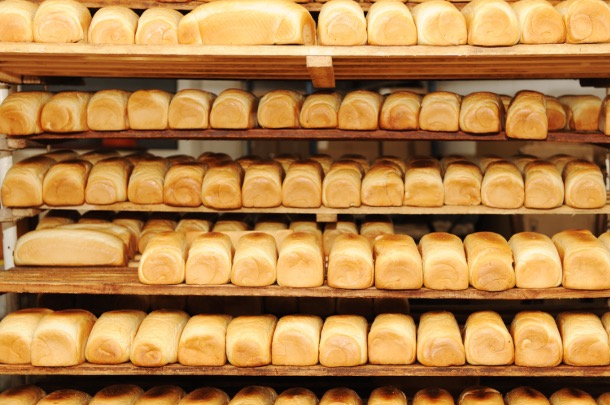 The Results for Your Bakery
By implementing TwinThread and applying its predictive applications to your bakery environment, you will experience:
Less variation in your product quality and a reduction in giveaway - resulting in greater profit that is easier to forecast.
More product going out the door - also resulting in greater profit.
Less wasted product, resulting from unnecessary production variations that cause outside spec goods.
The elimination of unnecessary expenditure of excessive energy resources - allowing you to achieve your preferred production outcomes with less energy usage.
Without a shadow of a doubt, your bakery will see gains in many areas when your experts are able to draw on your data with the assistance of TwinThread.
How Does TwinThread Support These Results?
Our cloud-based SaaS predictive platform connects to any IIoT data system currently in place. It does this in minutes and begins to offer your experts greater operational visibility in hours. Your greatest innovators are the people within your organization, who are most familiar with your lines and products. TwinThread empowers these individuals by tailoring insights so they can be consumed easily and actioned at will - ensuring value is realized at high speed.