Today's production environments are more complex and more interconnected than ever.
TwinThread helps you simplify, optimize, and scale.
Your plant floor generates a dizzying amount of data.
From increasingly sophisticated PLC technologies to the ever-expanding world of IIoT, information streaming in from the supply chain systems, business and financial systems, make it tough to separate what's meaningful from what's just noise.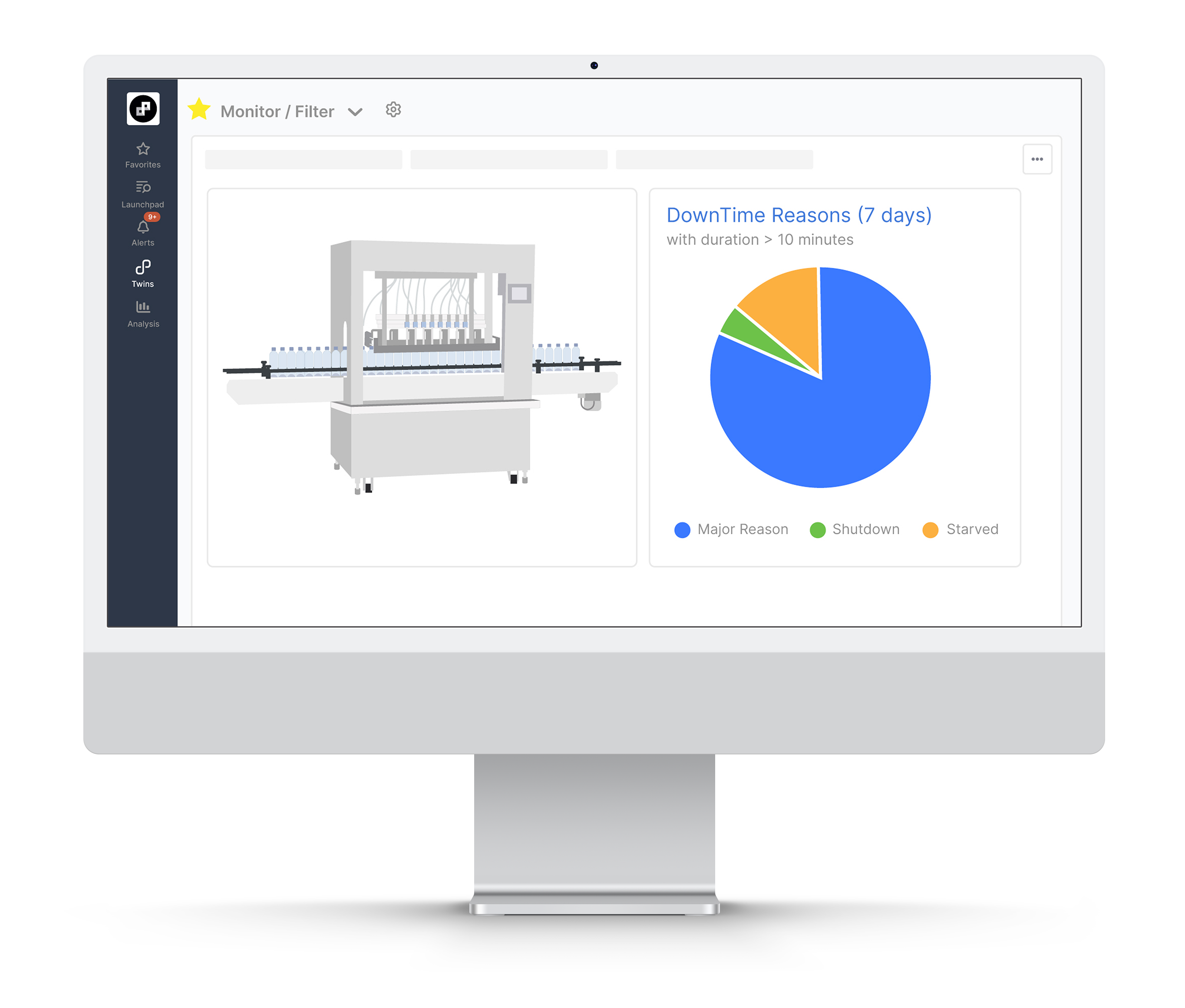 That's where we come in.
TwinThread empowers you to transform data from any source into actionable, impactful, positive results. Our Industrial Operations platform is designed from the ground up to deliver:
Greater operational efficiency
Reduced costs
Improved consistency and throughput
TwinThread clients achieve game-changing results.
We deliver a diverse array of pre-built applications that improve manufacturing productivity, increase uptime, boost OEE, and drive continuous improvement in manufacturing. These applications address all the key elements of manufacturing efficiency, including:
TwinThread connects operational activities to KPIs, and KPIs to results.
Unlike traditional monitoring and reporting tool, TwinThread delivers specific and prescriptive recommendations on how to improve each. And because we've created a complete digital copy of your environment - featuring your own real-time data - process engineers can model changes and get an accurate snapshot of how those changes will impact your operations and your business.
Accelerate Your Innovation
Manufacturing efficiency & performance optimization starts here