TWINTHREAD

FEATURED

ON MICROSOFT'S CHANNEL 9 IoT SHOW
TwinThread's CEO, Erik Udstuen, joins Microsoft Principal Program Manager, Olivier Bloch, on his

Channel 9 IoT Show

to discuss our game-changing Predictive Operations Platform.
Through our proprietary Launchpad, TwinThread's cloud-based, self-provisioning, ready-to-deploy predictive solution ensures our customers save time, money, and precious resources.
To learn more about how TwinThread's Predictive Operations Platform is the best solution for improving performance and gaining greater operational efficiency fast, you can visit our offer on the Azure Marketplace.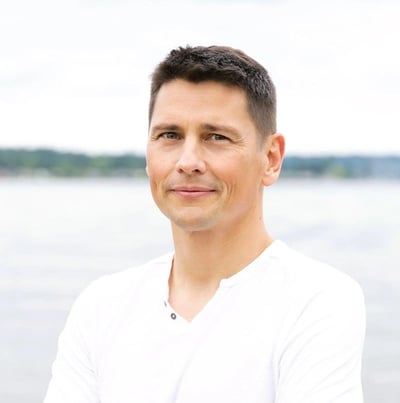 As part of the Azure IoT team, Olivier Bloch works on developer experience and advocating for Internet of Things developers.
He has worked in the IoT space for quite some time, first as an embedded developer and consultant, then as a Technical Evangelist for Microsoft France then Microsoft Corp.
He also spent 3 years in Microsoft Open Technologies, engaging with open source communities on topics going from Web and JavaScript to gaming and IoT.
TwinThread CEO, Erik Udstuen
Erik's background personifies what TwinThread's key differentiator is - technological innovation founded and backed by a wealth of real-world industrial experience and expertise.
Experience & Entrepreneurship:
In-the-field experience as a chemical and process engineer.
Co-founded solution for Proficy MES and Proficy Historian product lines.
Founded technology for RFID location tracking and data historization.
Senior Executive at a Fortune 500 company, leading industrial software business initiatives and facilitating cross-operational digital transformation.
Co-founded metrics technology that predicted sales and marketing outcomes.
Co-founded TwinThread and built a team of innovative future-proofers and industrial experts to establish a Predictive Operations Platform where results are guaranteed.