TWINTHREAD & MICROSOFT PARTNERSHIP
TwinThread is proud to announce its partnership with Microsoft and the availability of The Predictive Operations Platform in the Microsoft Azure Marketplace, an online store providing applications and services for use on Azure. TwinThread customers can now take advantage of the productive and trusted Azure cloud platform, with streamlined deployment and management.
The Azure Marketplace is an online market for buying and selling cloud solutions certified to run on Azure. The Azure Marketplace helps connect companies seeking innovative, cloud-based solutions with partners who have developed solutions that are ready to use.
TwinThread is equally pleased to make our solution available through the Azure Marketplace. Our organization relies heavily on a variety of Microsoft products and services, including but not limited to, Azure, Microsoft Azure Bot Service, Power BI, Security (Active Directory/Azure Active Directory), Azure – AI, Azure – Data, Azure IoT, Azure – Machine Learning/Analytics, Azure – PaaS Platform, and Azure Storage.
To access our offering on Microsoft Marketplace, please click here.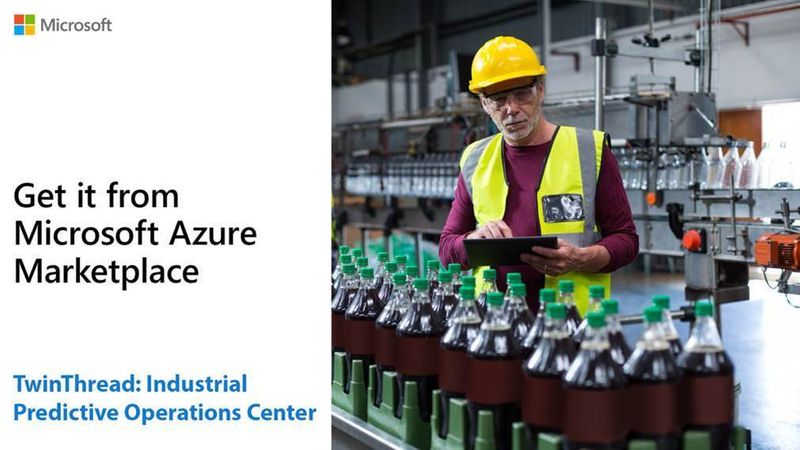 We're pleased to welcome TwinThread and their Predictive Operations Platform to the Microsoft Azure Marketplace, which gives our partners great exposure to cloud customers around the globe. Azure Marketplace offers world-class quality experiences from global trusted partners with solutions tested to work seamlessly with Azure.
Sajan Parihar, Senior Director, Microsoft Azure Platform at Microsoft Corp.
Accelerate Your Digital Transformation
Get Started with TwinThread and Microsoft Today