Thriving in a Volatile World
A Letter from Our CEO
Every forward-thinking business is continuously redefining themselves for greater success in an increasingly volatile world. We created TwinThread to help your team not only survive that volatility but to embrace it and learn to thrive on accelerating change.
Three fundamental principles drive us. The first principle is that teams that can learn the fastest are the teams that will win in any market and in any economy – we are dedicated to helping your team win through accelerated learning – every day.
The second principle is that we serve the heart of your organization - the engineers, the problem solvers, and the domain experts - those central to delivering your competitive advantage through your equipment and your processes. These resources need modern tools and real-time insights to succeed.
The third principle is that what we do matters. Whether it's helping a CPG company reduce their global energy footprint by 5%, or helping a food company reduce their waste by 10%, what we do moves the needle not only for the businesses we serve but the world where we all live.
Advanced technologies like machine learning and artificial intelligence allow organizations to learn faster and unlock the true potential of their most talented and knowledgeable resources.We at TwinThread have focused our learning from thirty years working in industrial software and have tailored those advanced technologies into what you need today to run your operations better – not just a little bit better but double-digit percentage points better.
TwinThread's easy-to-use Predictive Operations Platform exists to augment the efforts of engineers and problem-solvers, to enhance their ability to innovate, to uncover ever-increasing operational efficiencies, and most importantly to amplify the impact of their work across your organization.Our team continues to push the boundaries and collaborate with industry partners to disrupt the status quo of productivity by equipping your team with ever-expanding predictive applications that empower informed decisions and encourage meaningful actions.
I am very proud of the team we have assembled here at TwinThread to serve you. We are a unique blend of deep industry experts and fresh-minded future proofers – constantly and obsessively moving the yardstick of productivity ahead. We combine the experience of delivering data-driven software solutions to more than 10,000 industrial facilities worldwide – and across every major sector - with the youthful zeal of modern data science finally made accessible to equipment and process experts.That is the secret to how TwinThread can deliver visibility in minutes, insight in hours, and impactful actions in days.
If you are already a customer or partner, I want to thank you for your support of the community we are building.If you are not, I would like to invite you to join us on our mission to revolutionize the productivity and impact of the engineers, problem solvers, the domain experts making our world more efficient and adaptive to change.
With warmest regards,
Erik Udstuen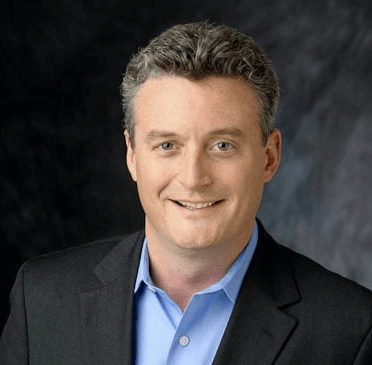 TwinThread Leadership


TwinThread is founded and led by a team of engineers, manufacturing experts, and entrepreneurs who, above all, are focused on providing the best Predictive Operations Platform to the industry.