A

digital twin

is a virtual representation of physical assets or processes using data from any source you have. With TwinThread, you create Digital Twins quickly and immediately start visualizing your processes - Let the Innovation Begin!
Through a simple deployment process, our Smart Agents automatically discover data points across your network and begin gathering data.
From smart devices to data historians and everything in between, Smart Agents make it easy to identify, connect, and collect.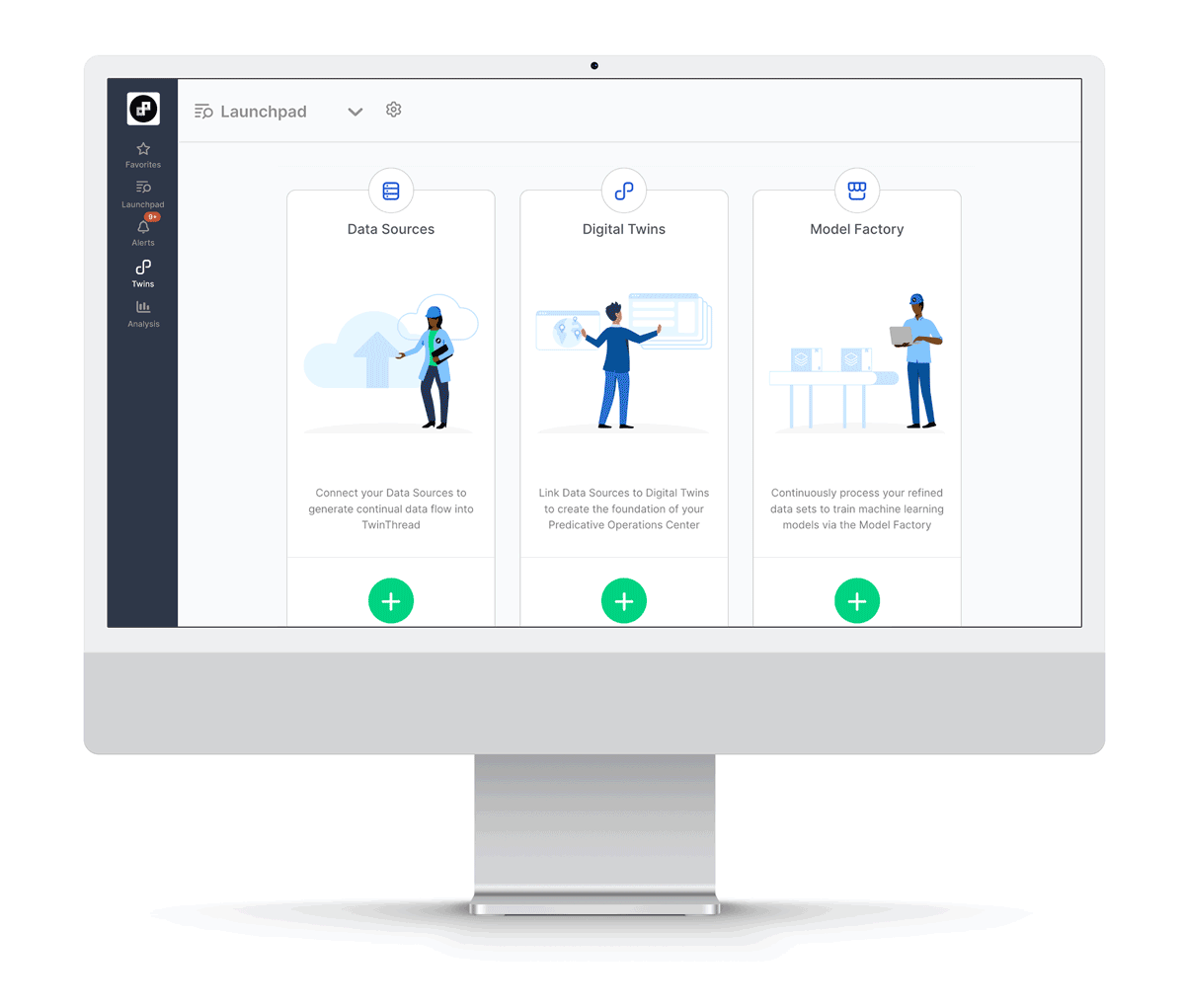 As the data is collected and aggregated, an exact virtual representation of your operating environment is created.
Once the twin is created, our library of pre-built analysis applications delivers increasingly insightful and granular views of your automation environment, offering specific and detailed corrective actions aimed at improving efficiency. To learn more, access our eBook.
Watch Manny Bernabe and Erik Udstuen, CEO @ TwinThread, talk about Scaling Predictive Operations with Digital Twins.
Over time, this approach allows you to shift from reacting to challenges and disruptions, to actively anticipating and avoiding them.
Sound good? Learn how our modeling process gets it done.