TwinThread's Asset Reliability application allows you to keep your assets running at peak performance by giving you proactive and advanced warnings of asset conditions that could lead to premature failure. Predictive models will alert operators, engineering teams, or any other person you define in advance of a failure. This empowers you to maximize uptime and avoid potentially costly work stoppages or quality concerns.
Our Asset Reliability application is especially powerful when used within the context of field-based equipment or products that are deployed within a client site. In these environments, the impact of outages is amplified and can have a direct impact on the perception of your brand. Staying ahead of potential issues before they can disrupt the day-to-day life of your clients is a great way to keep customer satisfaction high.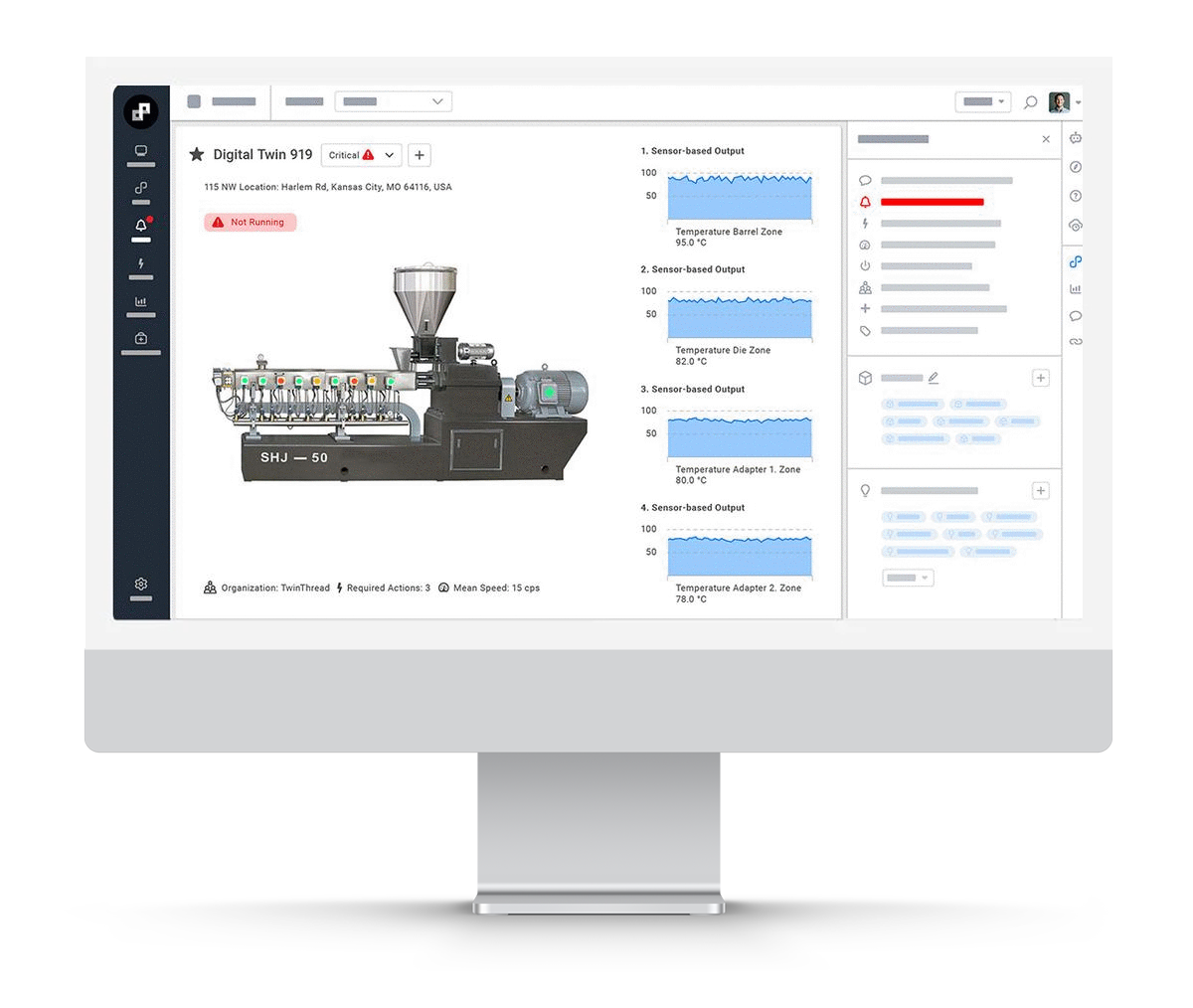 Modernize Your Maintenance Program
No more second-guessing whether it's the right time for maintenance. TwinThread will provide the data necessary to know, with certainty, when the time is right for a planned intervention.
Keep your assets up and running for as long as they will allow, without concern. With our solution monitoring your data, your machinery will be as reliable as is possible.
Save Time & Money
When you aren't prepared for a failure event, reacting to resolve the issue and get back up and running can take more time and effort than would be necessary had you planned an intervention. Accurately predict the window that failure events will occur within by drawing on the insights TwinThread's machine learning will provide.
A critical failure can be financially difficult to recover from. By evaluating the insights our solution provides, you can save yourself the trouble and the cost by preventing unforeseen events.