TwinThread Seminar Series: Achieving Your Manufacturing Goals in the Age of Uncertainty
Using an AI-Assisted Top-Down / Bottom-Up Process to Accelerate Innovation & Operationalize Results


Typical Manufacturing Exec Scorecard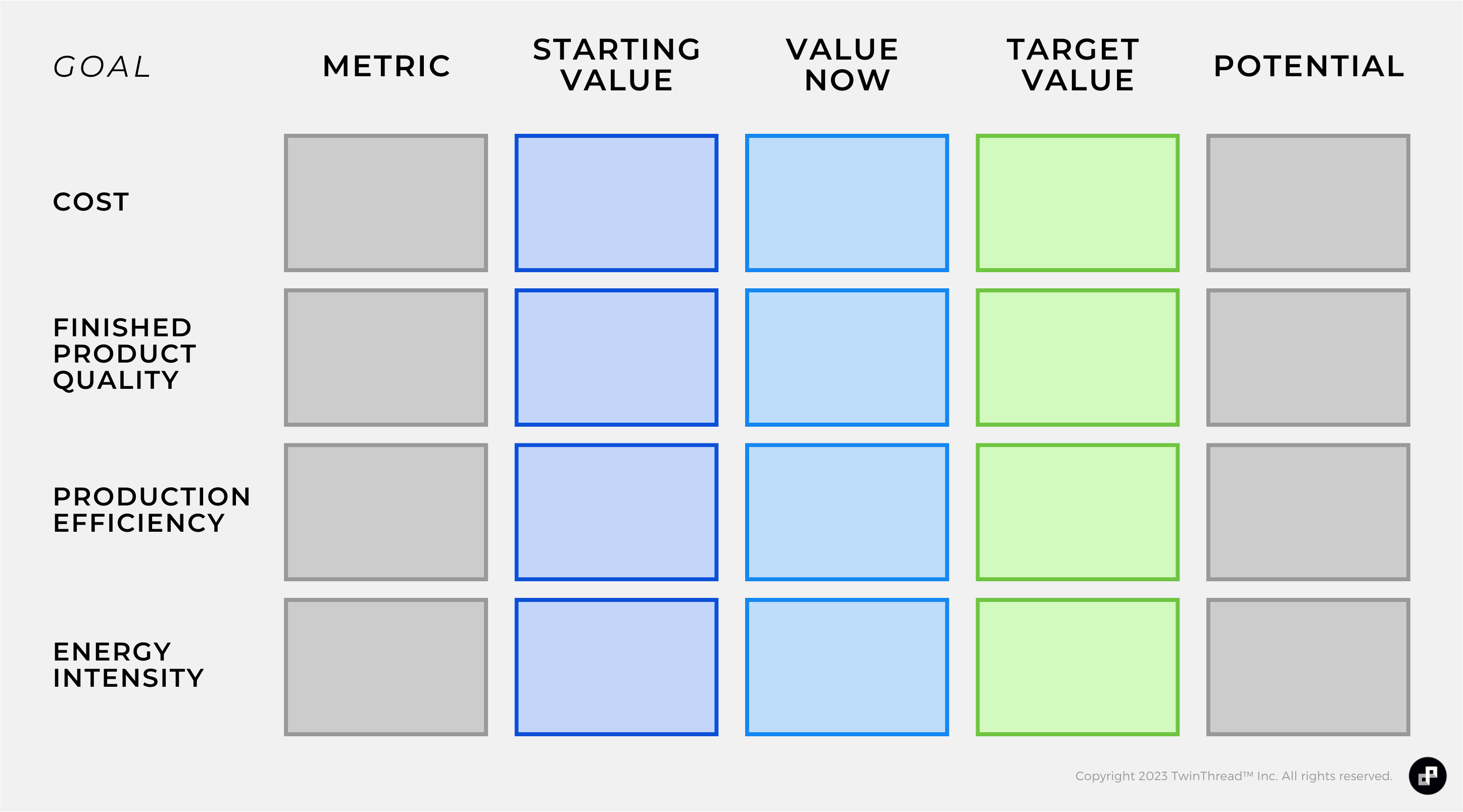 We all have them - scorecards and goals.
We all have operating plans to achieve them.
We all have technology and process backing them up.
And yet… Does this sound familiar to you?
Are you worried about the high cost of materials?

Have you been given an energy mandate and are uncertain of your order of solve?

Does operating performance vary by SKU, line, plant or region?

Do you know why?

Are you able to pivot quickly in the face of supply chain disruptions?
Starting with a top down approach to select optimum targets, and then implementing a bottoms up approach to hit those targets is common.


However, manufacturing being what it is, you may have run into some hurdles:
Insufficient Data: Data in multiple, unrelated units, not enough data, bad or missing data

Time Constraints: Not enough time to dig into and analyze your data

Human Subjectivity: Meaning it's hard for someone to analyze a problem objectively when it could mean big changes for them

Change Adoption: Having the ability to confirm that a change, once implemented, continues.
Over the next few weeks, I'll be breaking down the steps of an AI-assisted, top-down approach to optimizing manufacturing performance.


Topics:
The Basics
What are the elements of an AI Assisted Top Down Approach?
What is a bottoms up approach and when should it be used?
The truth about KPIs
Top Potential V Top Cause
Technology Assists:
Data Lakes
Digital Twins and Threads
Reporting Engines V Analytics
AI
Making it Stick
Execution Execution Execution
Iteration and Innovation
Examples

Quality
Production
Energy Intensity

Managing Change

Chief Operating Officer at TwinThread