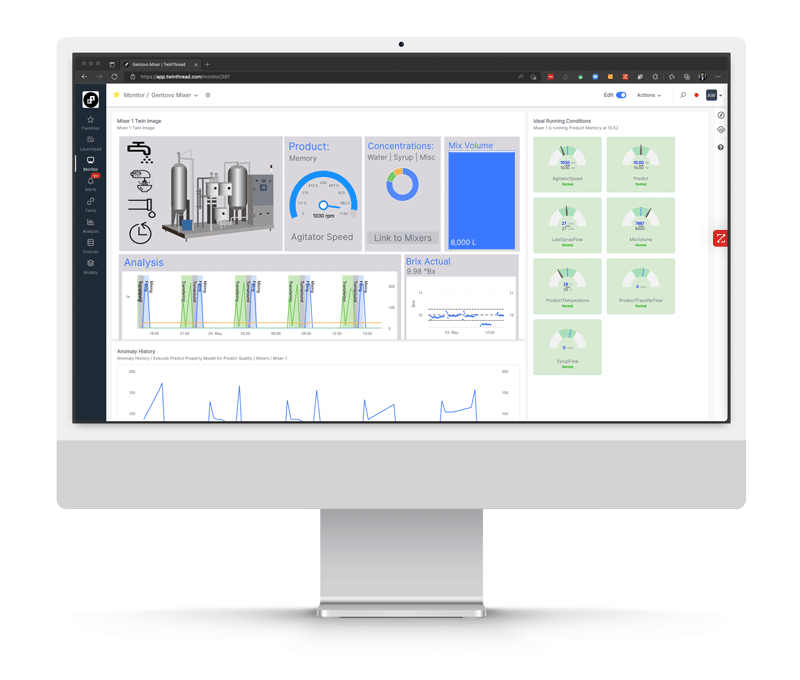 We do this via a simple process that empowers you to "jump in" to the process no matter where you are on your digital journey:
Create a complete digital twin of your existing operation or equipment
Apply pre-built applications, including anomaly detection and predictive models
Provide a framework for creating applications of your own
We help meet today's operational, quality, and productivity goals by leveraging the data you're already generating today and transforming that data into prescriptive and actionable information.
And because TwinThread is cloud-based, you can leverage this framework to create a Virtual Center of Excellence (VCoE) that:
Extends the reach of your subject matter experts across your entire enterprise
Accelerates optimization practices
Delivers rapid and sustainable ROI (most clients experience a 10x return)
TwinThread can also become more deeply integrated within your automation environment, shifting from suggesting corrective actions to acting autonomously.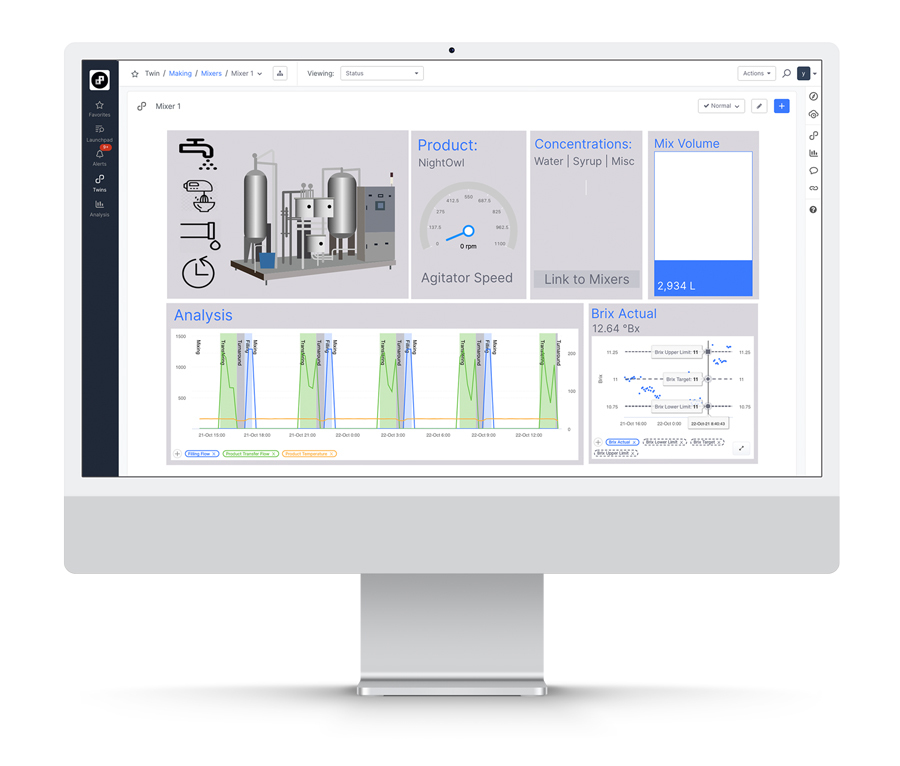 Your team will always remain in control but shifting to Autonomous Operations empowers you to:
Drive continuous improvement
Extend the capabilities of teams and resources
Move from reactive to predictive to autonomous operations
Focus engineering and operation personnel on other strategic endeavors
Although the impact on your organization can be transformative, the path to get here is simple, straightforward, and reliant on proven processes. This is the next step of continuous improvement and manufacturing analytics, reimagined and modernized using the TwinThread platform.
Best of all, we can help you get started faster than you think.