W H A T I S:
Autonomous Quality?
Our Predictive Quality application allows you to systematically optimize quality over the short and long term. You can easily create virtual sensors to accurately predict finished quality early in your production processes by structuring and analyzing process data in real-time. Predictive models help your operators keep quality on target through real-time recommendations, while your engineers receive model-driven advice for the best-operating conditions to optimize quality over the long term.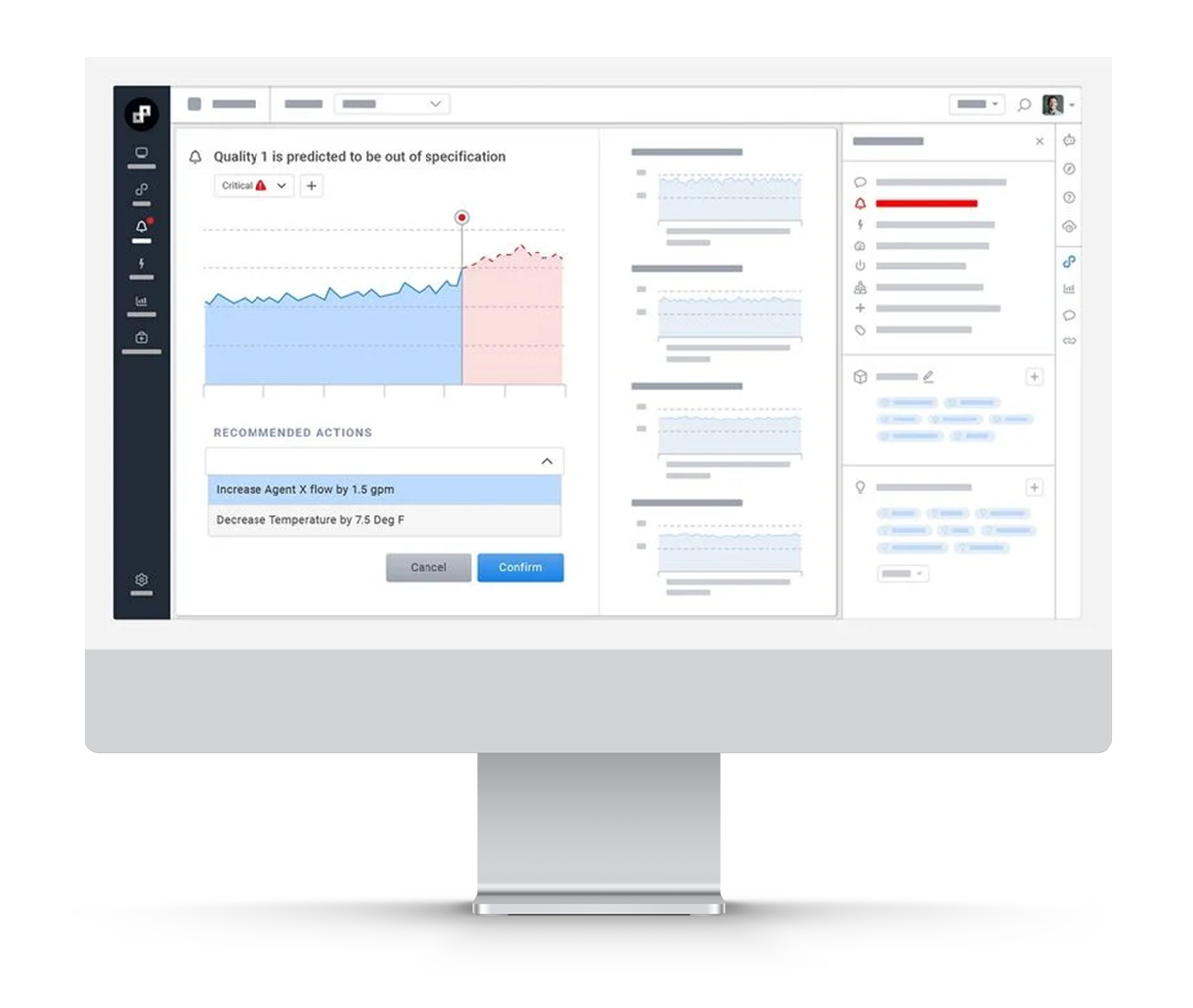 How Colgate-Palmolive Achieved Autonomous Quality
"The goal was to convert out of the black book and into prescribed startup conditions based on the algorithms within the Digital Twin."

—Darren Haverkamp


Technical Director, Colgate-Palmolive



Moving from Reactive to Autonomous Quality
Predictive Quality provides members of your production and operations team with specific, prescriptive actions they can take. Autonomous Quality, however, takes this concept one step further by establishing a bidirectional connection between TwinThread and the equipment it's monitoring. As anomalies or inefficiencies are detected, TwinThread can drive corrective actions directly to the production process. This approach virtually eliminates the need for operator intervention and fosters an even higher degree of quality

Accelerates Learning
See by-line, by-product performance
Identify best recipes/centerlines to optimize quality
Understand top drivers for quality issues
Prioritize automation opportunities
Drives Insights to Action
See quality predictions in real-time
Understand current anomalies affecting the quality
Act on real-time recommendations to improve quality in real-time and in the future