Whether looking at historical data, monitoring current conditions, or predicting the future, TwinThread's modeling process continuously analyzes, alerts, and recommends preventative and optimizing actions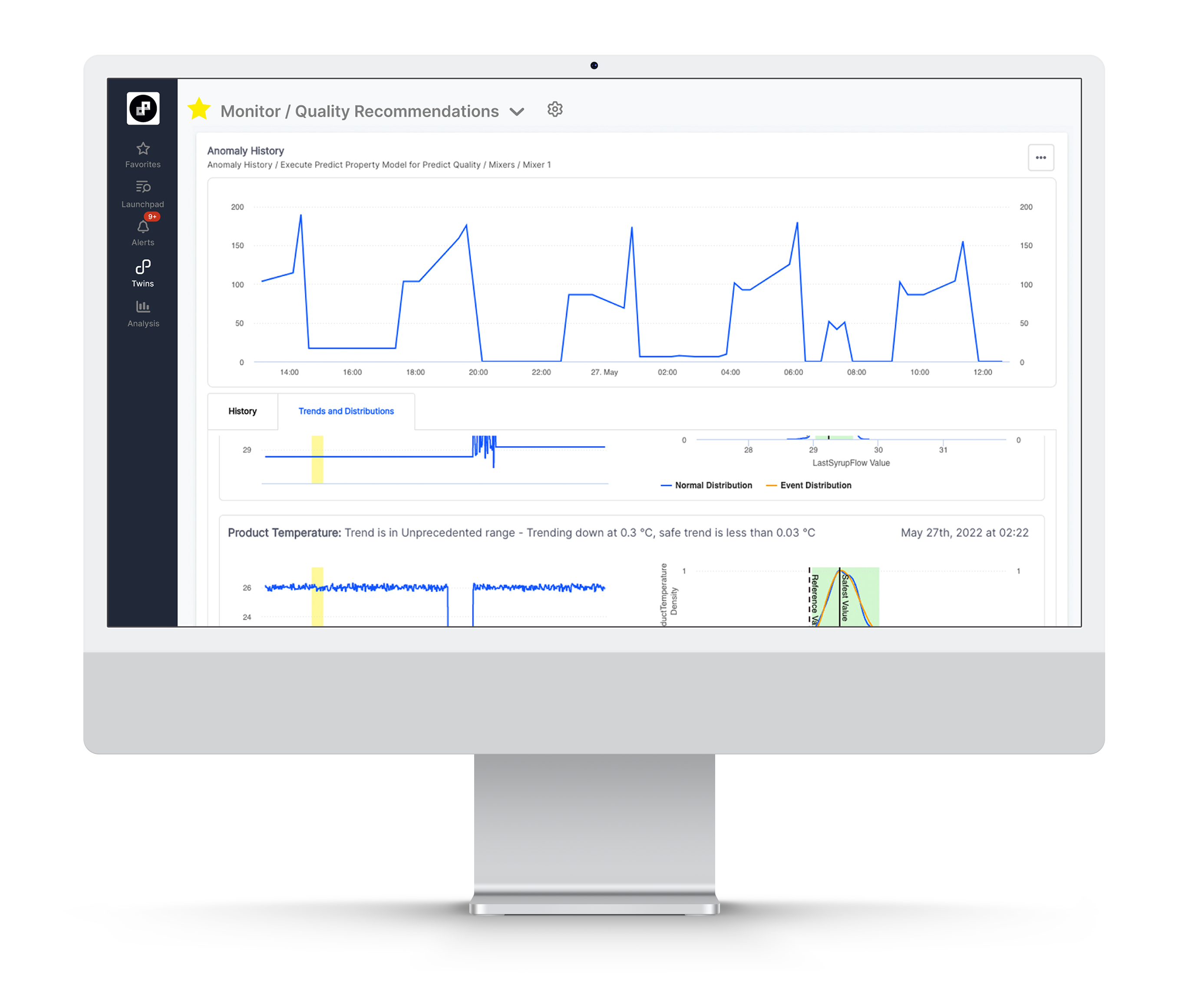 Using first principle, machine learning, and AI techniques, TwinThread continuously analyzes your data, ready to alert you to anomalies.
Equipment or process outside of parameters, batch not in golden batch standards, or any other activity you want to monitor
The platform then passes insights and prescriptive recommendations for action to your team.
Thus removing the analysis and guesswork that slows response and increases the risk of quality, waste, and downtime concerns.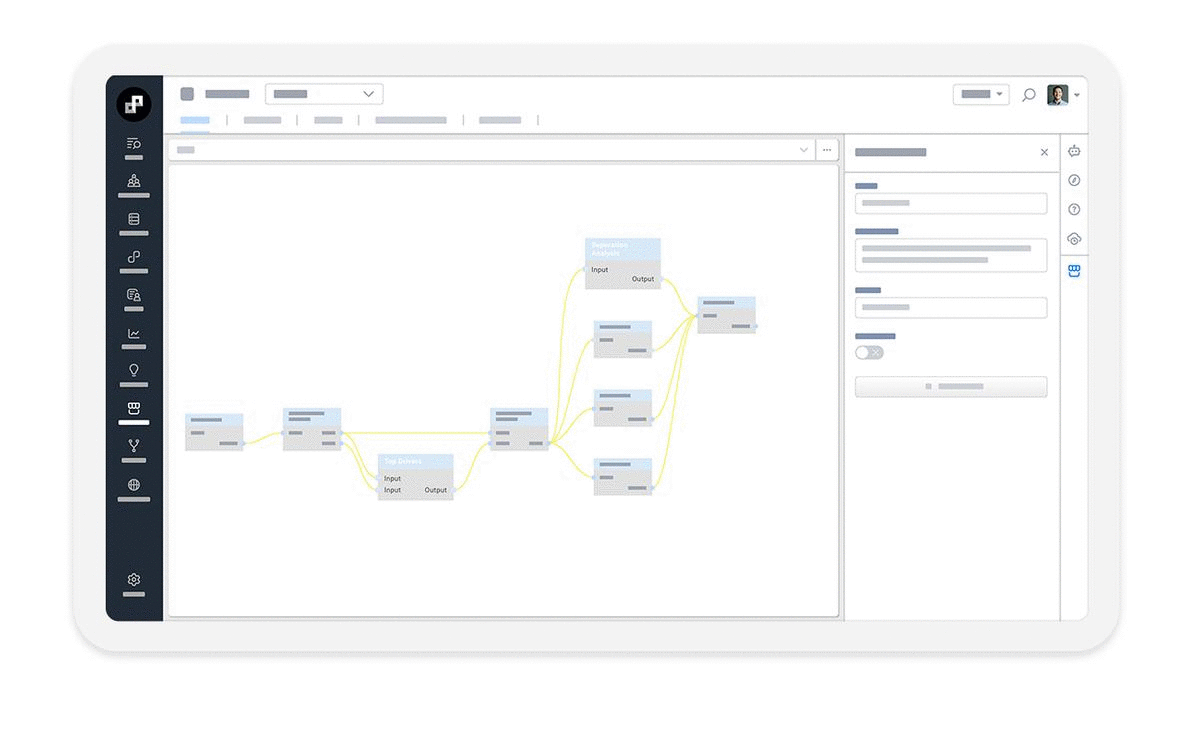 As those actions are taken, your digital twin monitors the outcomes and actively learns how the equipment or process reacts.
With each successive cycle, the digital twin is getting smarter and, in turn, can deliver faster, more accurate recommendations.
This approach drives continuous improvement, boosts OEE, and reduces quality issues.
More importantly, it does so in a way that scales. So, moving from the initial project to enterprise-wide deployment is easy.
Apply modeling to one or many equipment or process optimization challenges you have, serially or in parallel.
Extend the reach of your subject matter experts across the enterprise and around the globe.