HOW
FACTORY TRANSFORMATION
WORKS
The Next Frontier in Automation
Amplify your return on automation investments with Predictive Operations technology
Given the amount of complexity you encounter on a day-to-day basis,


we knew we had to make the entire TwinThread experience – from installation to operation to optimization – as simple, direct, and pain-free as possible. Set-up and initial data collection take minutes, with actionable information following soon thereafter.
Whether you're looking to boost Overall Equipment Effectiveness (OEE), reduce defects, or instill a continuous improvement process that will endure, TwinThread brings it all together.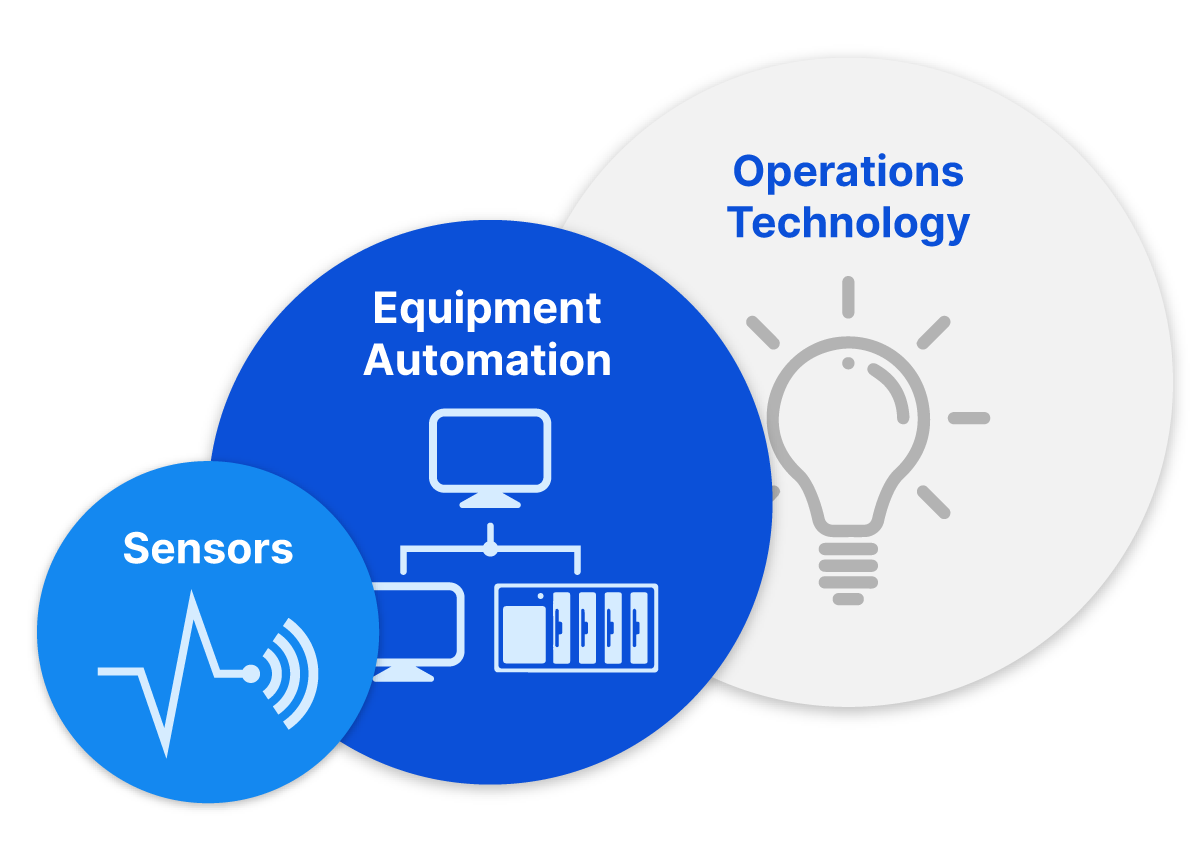 Predictive Operations Made Easy

Connection in minutes
It all begins with the installation of TwinThread Edge Agents – software applications that quickly and securely identify data sources on your network and create an exact virtual twin of your entire system. Within minutes, you'll begin to see data streaming in from those Agents. This allows you to define and establish Key Performance Indicators (KPIs) and begin measuring actual performance in real-time.

Insights in hours
Over the hours and days to follow, the TwinThreads Platform is continually learning about your operation. This learning process both establishes a baseline and empowers you to identify and anticipate anomalies.

Improvements in days
With your Digital Twin established and a robust set of data created, you can begin to integrate other applications with the TwinThread Platform, delivering an even greater degree of proactivity and predictive operations. Through this process, you can weed out inefficiencies, minimize variation, and improve quality, throughput, and efficiency. Best of all, once your operations are optimized, TwinThread ensures those positive changes persist and continuously seeks ways to drive further improvements.

Start driving improvements in less than one hour
Results in 30 Days or Less
Predictive solutions that connect your people, automation, and operating strategies in a whole new way
Unlike traditional monitoring and reporting tools, TwinThread delivers specific and prescriptive recommendations on how to improve each.
And because we've created a complete digital copy of your environment – featuring your own real-time data – process engineers can model changes and get an accurate snapshot of how those changes will impact your operations and your business.